Who Else Wants To Put Their Business On Autopilot and Have Buyer and Seller Leads Streaming In While You Focus On Your Business?
Small Town Real Estate Investor Reveals His Bullet Proof Strategies For Hiring Workers For $2/hour And Less
To Dramatically Increase Profits In His Various Businesses Free Of Overhead And Normal Employer Headaches.
This outsourcing product shows you exactly what to do to successfully outsource even if you have never hired any other human in your life.
Hi! My name is Jason and I have been using outsourcing since 2009 to free up my time and make more money. If you are struggling to get everything done and If you want to maximize your success you need this information about how to outsource your work. 6 Reasons You Can No Longer Afford To Ignore What Outsourcing Can Do For Your Bottom Line And Lifestyle!
1. The economy is changing and the necessity for every business owner, internet marketer or otherwise, to remain competitive and watch costs.
2. You are losing money paying someone to sit in your office and do things that can be done virtually for much less.
3. It is difficult to train someone with the skills you can get by hiring an experienced worker.
4. Doing everything yourself is the wrong way when you can hire a virtual assistant for a few dollars per day to help you.
5. It will enable you to grow your business and expand what you are already doing!
6. Real Estate Professionals need to focus on closing deals not finding buyer and seller leads online.
7. Pre-Trained Real Estate Virtual Assistants ready to go!
However, without the right information about where to find workers, how to screen them and what jobs to give them and manage you can be in a dangerous position. But once you know the tricks of the trade outsourcing can run smoothly and grow your business to new levels of income and provide a new lifestyle.
Benefits YOU Can Expect To Achieve By Incorporating Outsourcing Autopilot System Into
Your Own Real Estate Business
1. Learn where to find people for $2/hour who can do the hard work for you
Imagine freeing up your time to focus on new ideas for your business, doing what you like to do or just getting your other projects done. I show you how to locate, interview and manage your workers who are working in other countries.
2. You will learn where to hire full time people for $200-$300 per month full time
Imagine an endless resource of people anxious to work full time who are also educated with bachelors degrees and above.
3. How to find talented workers for one-off projects anywhere in the world, even in your own town.
My videos go give you step by step instructions about where to look for talented workers so you can get through the learning curve.
4. Where to hire people and learning about every website out there
I will tell you where to go and which websites to visit to find virtual workers that will work for much less than you would expect. There are many websites to hire virtual workers and it is hard to know which is the best so I give you the grand tour!
I give you video tours of 10 of my favorite websites and show you features of each you might not have noticed before.
5. Save up to 80% on labor costs
I will show you where to find workers full time that are about 80% less than what you would pay the same person to do the same job in the US and where to find US or Canadian workers for less than you would expect.
6. Specific sites to use and how to use them to find local, regional or international workers
We show you why you should consider local, regional, national and international workers. Outsourcing is not about off-shoring every project so you will learn where to find local workers online in places you might not have thought to look who will work for very reasonable rates.
7. Benefits of using forums and which forums you should consider
Why forums and message boards work well to find good workers. This is one of my secret ninja tactics – and very few people know how to tap in to the power of forums to hire people! Think about it – people who are actively a part of a community will not stake their reputation and will be very into keeping you happy, and do a great job on your project! It's a great resource to find newbie freelancers who happily offer low rates in exchange for your referrals and testimonials that will help them get started. Find out the best forums to start out with and triple your success rates!
8. Hot tips for evaluating workers and addressing common concerns
In my worker evaluation videos we cover the following:
I address common concerns and problems that might arise
The interview process and tips to screen workers most effectively
Evaluation techniques when looking at different workers
I cover unique tips to excel your success.
9. I include a comprehensive list of documents, letters, interview descriptions, over 50 pre-written job postings, what steps to take when cutting a worker loose
We have put together for you so many documents to take the work out of the process. Literally copy – paste – edit – send
10. Never Before Seen Management Techniques.
Advanced techniques from experts in cross cultural relations and team building to get to know your workers preferences and leverage that information to create a strong team.
11. Real Estate Lead Generating Techniques
I show you exactly how to put lead generation on autopilot and special training videos you can give to your VA which will train them on the technique.
12. Areas In Your Real Estate Business To Improve Efficiency
Specific areas in your Real Estate Business are covered in one module to show you how to improve your time management using Virtual Assistants.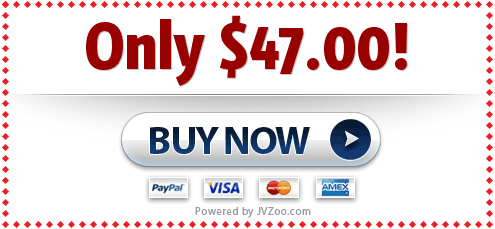 This P&L Shows That I Added
$144,739.25 Profit

After Incorporating Outsourcing Into My Business.
Introducing…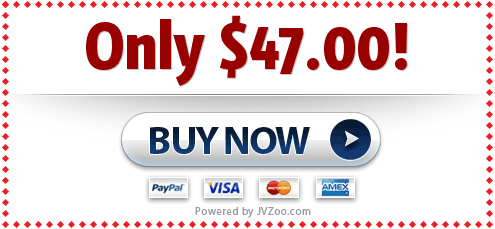 Thanks Jason for making my life and business easier by providing the tools and action plan that I needed to start outsourcing things in my business. I can't believe it's this easy and I'm amazed at how cheap it is to hire Virtual Assistants… I should have been doing this years ago! Your content is definitely next level which is why folks are purchasing your course and you are obviously passionate about your product too which is a huge aspect! — Matt S., Real Estate Investor
Jason this is the most comprehensive outsourcing course I've ever seen. I love the fact that you give specific details on the entire process including how to evaluate them. The fact that you give us everything including templates makes it extremely easy and less frustrating to actually hire someone good. Telling us where to go and what to expect from each outsourcing site is extremely valuable, you even mention sites I've never heard of in that huge list of sites. Awesome work on this course my friend! — Jeff B., Internet Marketer
Yes this is definitely worth $197. You know… I use outsourced workers… for about 6 years now… I have been burnt at least 20 times! The cost associated with this would have saved me 1000′s!!! — Paul C., Internet Marketer
Nicely laid out and LOVE the inclusion of the cultural respect module! What an important missing piece of so many outsourcing courses!! — Lory M., Internet Marketer
WOW – Jason really knows his stuff. As a full-time project manager for a blogging and internet marketing company, I interact daily with big-name bloggers and content producers, many of whom are trying to "do it all." The ones who are enjoying life the most, though, are those who are know when and how to effectively delegate to virtual assistants. So many people think of outsourcing as something they should try "sometime," but they don't know where to start. Outsourcing Autopilot cuts through all the hassle and shows you how to get work done through others – NOW. I highly recommend it. — Joni O., Internet Marketing/Editor
Watch Lori's Review of Outsourcing Autopilot:
Fortune Builder's Very Own Ralph Plumb
Gave a Testimonial